Every day I walk through the local park here in London to the tube station, and the squirrels always run up, looking for a handout.
I've photographed them a few times before: with long lenses, fisheye lenses and even extra lighting, but always with them in their natural surroundings. This time I wanted to shoot them in a studio environment. Inconveniently, they're not tame enough for me to bring them back to my studio (and no Pied Piper was to hand), so I brought the studio to them, and below is the result. I actually got several shots of this little guy in typical "squirrel" poses, but this one stands out for me: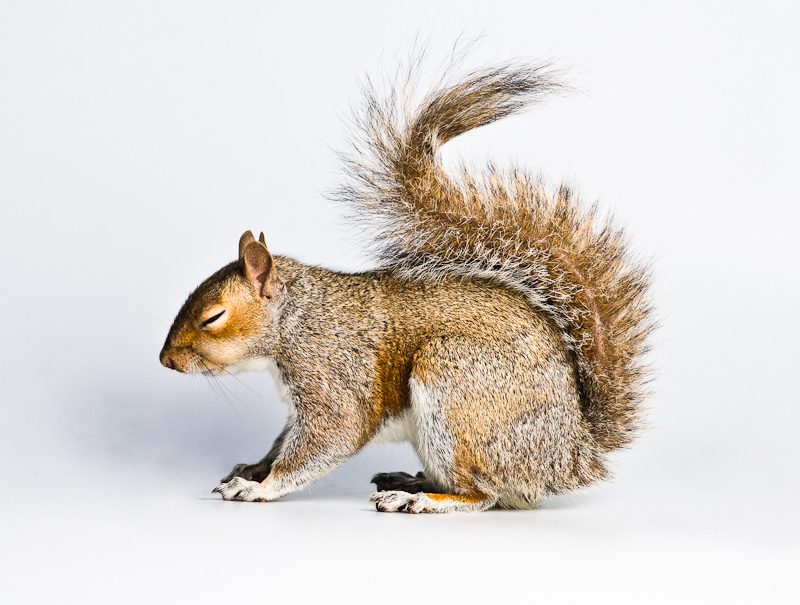 If you can't get the squirrel to the studio, bring the studio to the squirrel. Camera was a D3S, lens was a 70-200mm f/2.8, light was three Nikon SB-800 flashes through a shoot-through umbrella (controlled wirelessly, in manual at 1/4 power, by an SB-900 off camera), and bait was a ton of seeds, nuts and dried fruit that these greedy guts just sucked up like there was no tomorrow.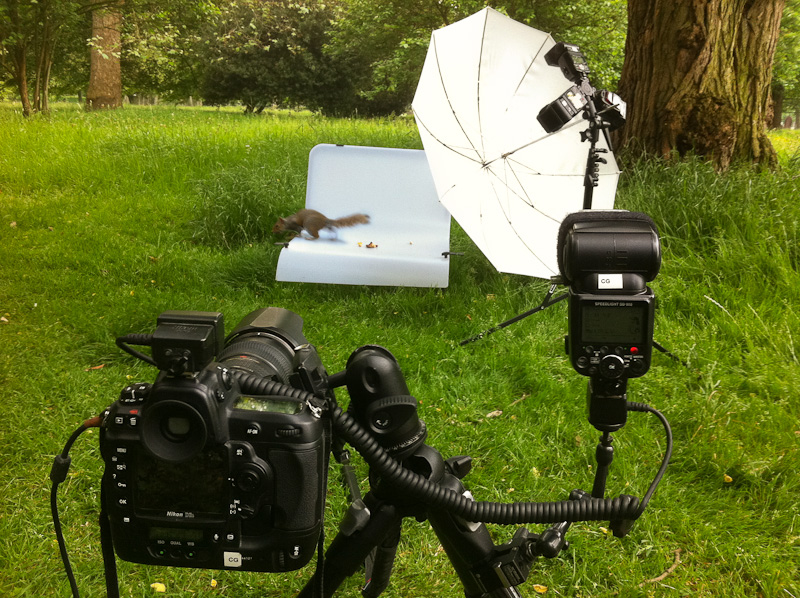 To be honest, it actually took a couple of hours of me throwing peanuts at trees to get them to come down and…avoid my shooting table completely! It took another hour for one (only one!) adventurous glutton to venture up on my table, where I finally got some photos. Of course, the dogs wandering the park weren't any help, they only made my one squirrel pee on my table (and none of the dogs got up on my table to pose :-)